About us
The Chair King offers a large selection of custom made chairs and stools. Our selection and talented craftsmanship provides clients with many options to suit their individual home décor needs. The availability to choose from a large range of stains and fabrics brings the end product closer to your own unique piece of art. We know you'll find that there is a custom fit for every room in your house.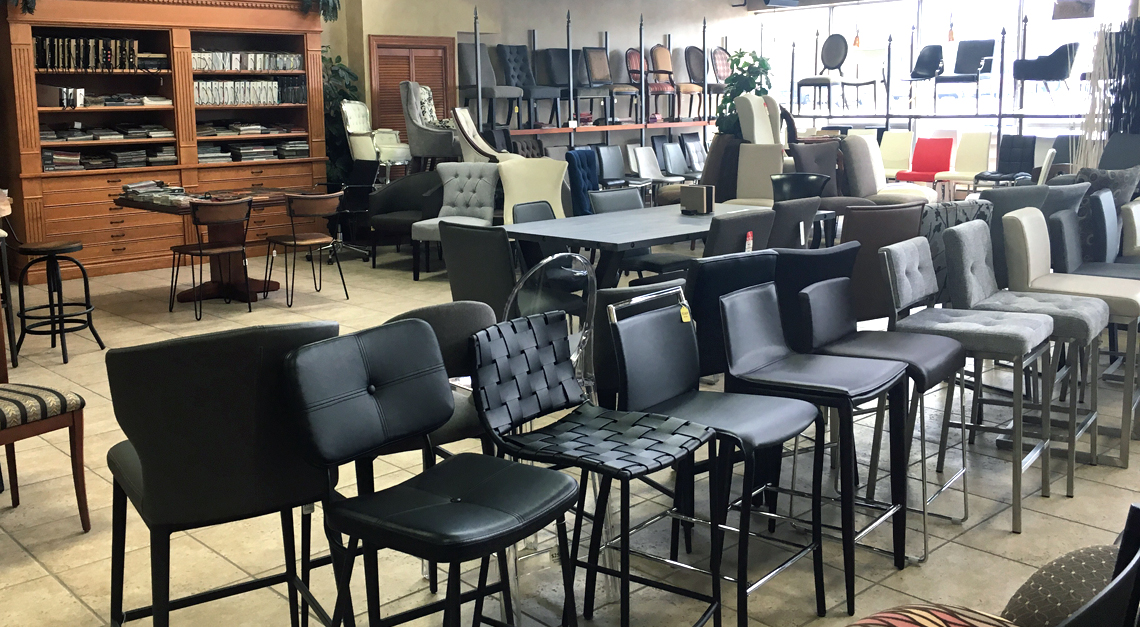 The Chair King first opened its doors in the summer of 1990. During those first years, the store was a smaller, boutique style shop with the vision of giving people more choices in residential and commercial seating. By 1999, the store had grown to an approximately 3000 ft. showroom plus a partial manufacturing and reupholstery workshop. At the Chair King, we carry a large selection of Canadian-made frames sourced from Canadian maple, birch-wood and steel.
Copyright © 2021 The Chair King.